Published May 3, 2022
See other issues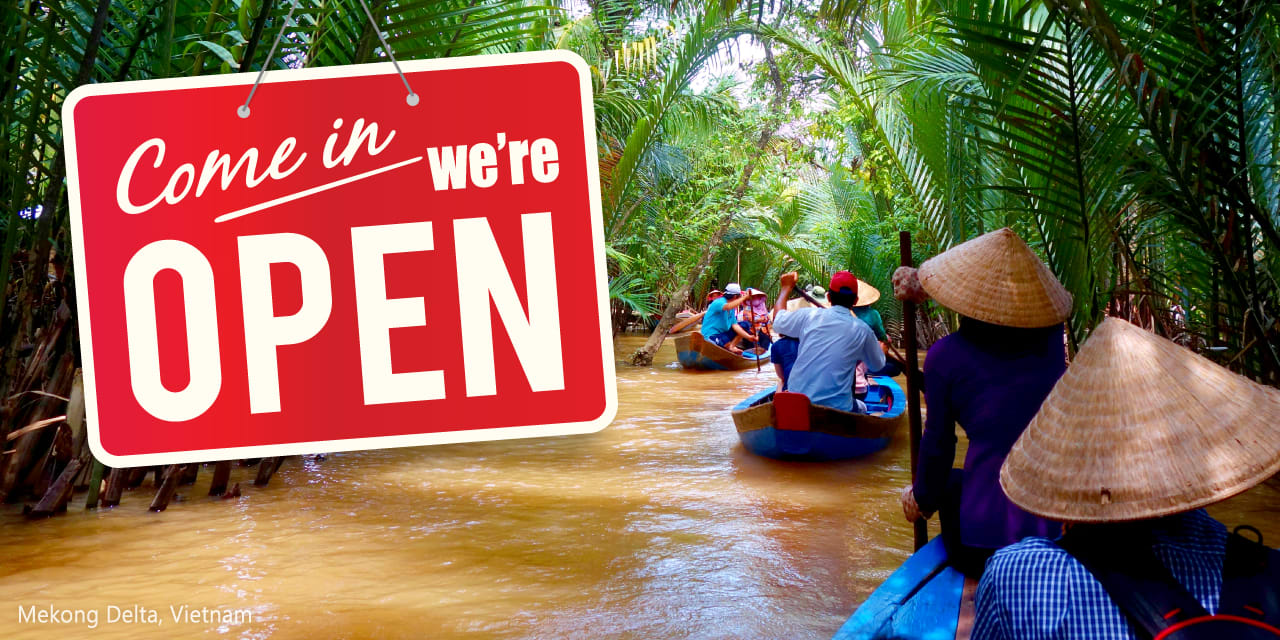 Getting to know Southeast Asia
The magnitude of Southeast Asia's five millennia of recorded history spreads across a wonderfully diverse land that craves to be experienced by travelers seeking a cultural journey. Our hand-crafted tours include round-trip international flights, high-quality, centrally located four and five-star hotels, and immersive cultural experiences. So, what are you waiting for? Southeast Asia is ready to welcome you back with open arms!
With verdant rice terraces, looming volcanoes, ancient Hindu temples, and the friendliest locals, it's no wonder that Bali is commonly known as "The Paradise Island." Explore serene Ubud, the cultural epicenter of this laid-back isle. Wander among the town's cafes, art galleries, and street vendors before venturing into the surrounding hills. Bali is full of never-ending fascination, waiting for travelers like you to lose themselves in the magic of this spectacular island.
Thailand is a popular destination among travelers seeking an exotic adventure. The "Land of Smiles" offers visitors mouth-watering cuisine, pristine beaches, fascinating ancient history, and friendly locals. You'll encounter diversity, spirituality, and man-made and natural beauty everywhere you go, from imposing Buddha sculptures and floating markets to bustling cities and rural hillside tribal villages. Dive deep into the soul of this magical country and learn why Thailand belongs at the top of your travel list!
A unique city-state teeming with culture, Singapore is a destination like no other. The country's historic neighborhoods intersected with crowded streets full of a kaleidoscope of people and lively vendor stalls blend effortlessly with the city skyline enhanced by futuristic elements. Yet, take a step away from the urban life and embrace Singapore's impressive gardens and surrounding greenery, an ode to its nickname, the "City in a Garden."
Vietnam is full of unexpected and marvelous sights. Picture vast rice terraces stretching across the landscape, dotted by conical hats of local farmers. It's a country of endless farmland interrupted by bustling cities and vibrant nightlife. Centuries-old temples and decorated pagodas await discovery at every turn. Vietnam is among the most fascinating and stunningly beautiful natural destinations on Earth, where ancient civilizations, welcoming people, and dramatic history await.
Located at the tip of the Indochina Peninsula, the Kingdom of Cambodia is a gem waiting to be discovered by curious travelers. Get lost in the mystery of Angkor Wat, the sprawling ancient temple complex that is among the most important archeological sites in Sutheast Asia. From the vibrant streets of Siem Reap, Angkor's gateway city, to the solemn Tuol Sleng Museum in Phnom Penh, the capital of Cambodia, the stories of centuries past unfold before your eyes.